Ad-Juster is excited and proud to introduce FlowIQ, a brand new role-based data analytics tool that allows publishers to successfully deliver on all digital direct-sold campaigns by providing the right data to the right people, organized the way they work, on a daily basis.
Fragmented & Siloed Data Impedes Workflow
Digital advertising and publishing is an industry where communication is key. Maximizing ad revenue through brand loyalty and audience engagement is the goal, but doing so effectively is a heavily collaborative process. In a recent survey of digital advertising professionals conducted by Ad-Juster, 89% of respondents stated they felt like collaboration was a priority in their role.
Illustrative of this point, 54% of respondents indicated that they file interdepartmental reports either daily or multiple times per day. Yet historically the exchange of vital information between departments has been constrained to manually assembled and distributed spreadsheets. Reliance on this type of flat reporting means that time and effort is lost as teams compile and distribute them and workflow redundancies are common.
When data is fragmented and viewed without context, valuable nuance is lost in the weeds. The best way to gain meaningful insights is to centralize your data and look at it as a whole, and allow each department and role the opportunity to contribute their unique point of view.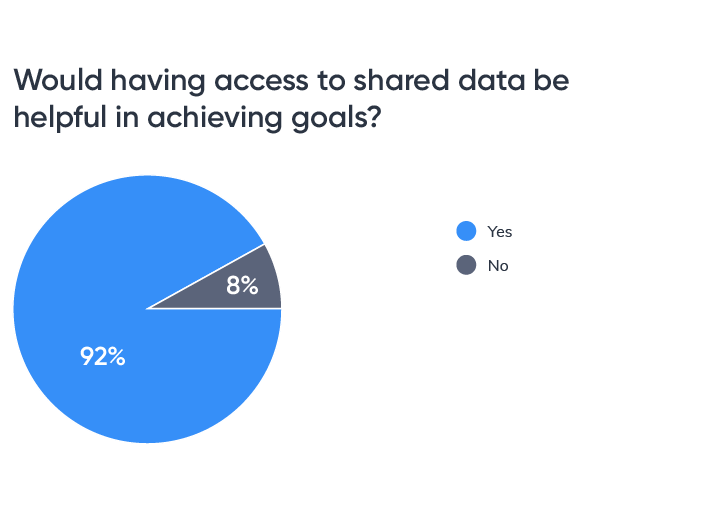 Data Collaboration for Holistic Insights
Ad-Juster FlowIQ is here to bring you a dynamic solution that gives your business a brand new way to view and interact with your data. FlowIQ's unique user interface breaks down the barriers between departments and presents the totality of your ad campaign data to each user, filtered through the lens of their company role.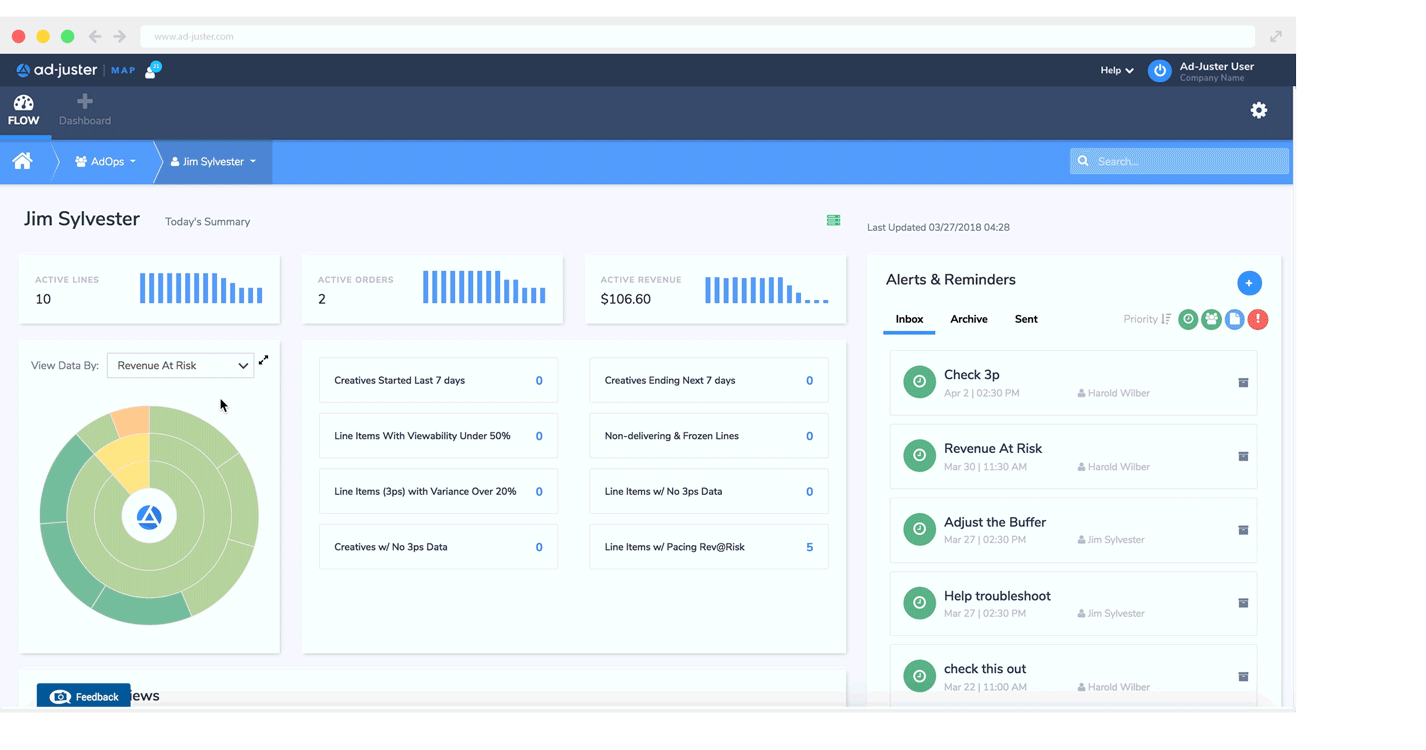 Designed with digital advertising teams in mind, FlowIQ lets you streamline your processes through data collaboration. A full suite of cooperative capabilities present a centralized view of your data that makes it simple for you to sort, organize, filter, and share data in highly customized spreadsheet-free reports and datasets.
FlowIQ's role categorization makes finding relevant data easier and lets each type of user manipulate data according to their own needs. Equal access to data and an easy view of your campaign performance makes it faster and easier for your team to form accurate, nuanced insights from your data.
FlowIQ's centralized, intuitive user interface also makes it effortless for you to identify and prioritize your biggest campaign risks. FlowIQ lets you view both high- and low-level metrics at the same time, so you and your team can identify patterns, trends, and root causes of issues without having to spend hours going through a backlog of inscrutable reports.
Save time, effort, and recapture revenue by uniting your data across departments and reducing your time to resolution with Ad-Juster FlowIQ.