Ad-Juster had the pleasure of sponsoring AdMonsters' 50th Publisher Forum in Santa Monica this month! We are grateful to have had this opportunity before events started cancelling through the spring. Ad-Juster Senior Client Development Managers, Iris Portillo and Warren Sethachutkul were there to hear more about the problems publishers are facing in today's digital landscape and talk about exciting new product developments at Ad-Juster including our all new FlowIQ Benchmark tool.
Common themes during the event included the death of cookies (not surprising), how publishers can leverage first-party data to meet goals, and privacy developments with the looming enforcement of CCPA.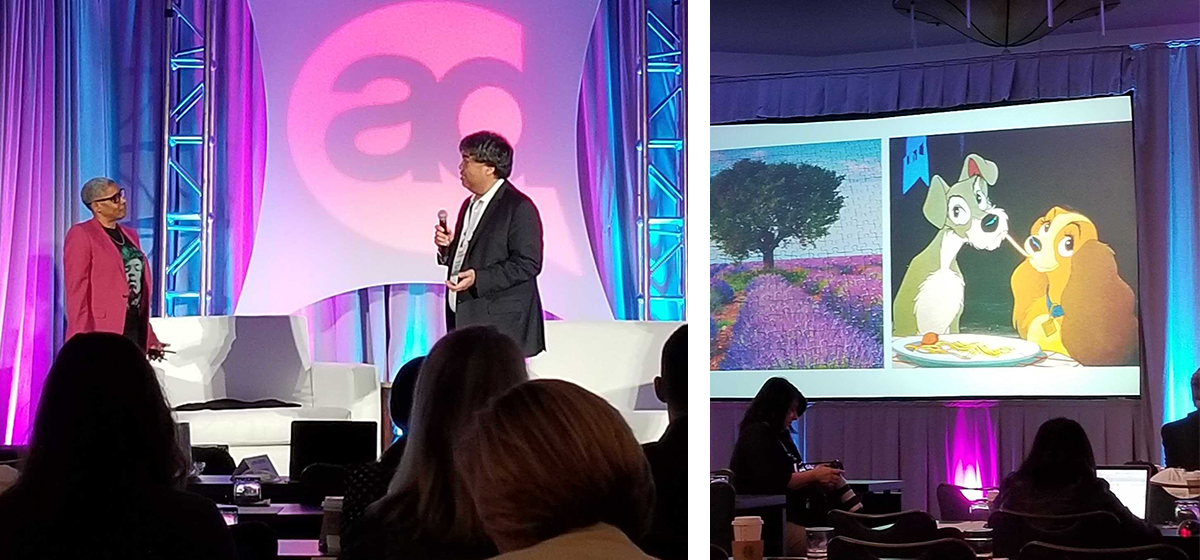 Warren shared little bit about Benchmark with the audience during the Question the Tech session. If you haven't heard, we're pretty excited about being able to expose all of this great data to our clients. It's taken some time to get contracts sorted, anonymize all the data, and make sure we're presenting insights in the best possible way. Now in FlowIQ, you can compare this comprehensive industry data against your own for insights into performance, pricing, and more. Request a demo if you're interested in learning more!
On a fun note: we enjoyed sharing our animal-themed swag and having drinks with everyone at the Tech Crawl. (Let us know if you didn't get a llama, they were in high demand.)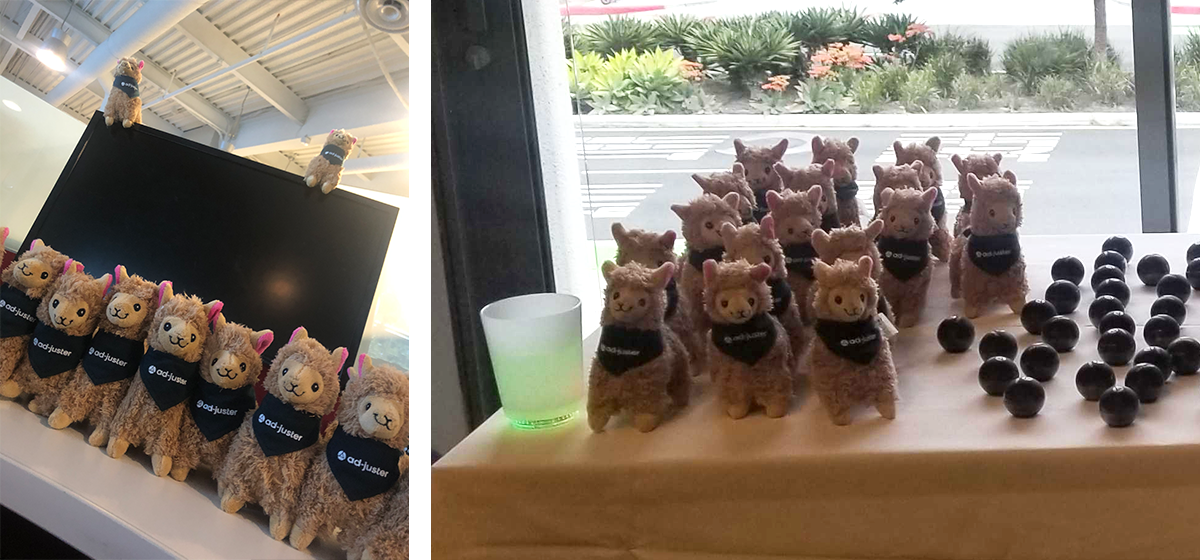 We know most of us won't be attending events over the next few months, but please reach out if you have any questions, we'd love to stay connected. We're also working on some fun virtual events, so stay tuned!