DV was pleased to be in attendance at the Publisher Revenue Crossroads event in New York, hosted by Beeler.Tech. Throughout the event, executives discussed the state of the industry and where direct advertising is heading from here. Through engaging workshops and discussions, we worked in close groups with decision makers from Roku, NPR, The New York Times, and more. Our intent was to have meaningful conversations that honed in on challenges and priorities for publishers. Here are some of our key takeaways from the event.
Overall Optimism for Direct
We've heard a growing sentiment within the community that direct advertising may be poised to benefit from the cookieless future. Premium publishers see increased revenue potential with direct opportunities, and want to leverage their premium assets like their audiences and direct ad units in order to facilitate those opportunities. However, there's also a desire to manage direct campaigns more intelligently by improving processes and automation. This sentiment was heard particularly in audio, where the bulk of business is primarily done via direct deals.
Automation is Key
Direct advertising is a publisher's most valuable ad-supported revenue stream, but the trade off is that there are many manual steps to support these campaigns. Everything from order management workflows, forecasting across multiple ad servers, streamline revenue reporting, and programmatic guaranteed (PG) pitfalls were topics of discussion.  
Generally speaking, the attendees felt that the automation potential of PG deals often falls short, especially when it's promised to be easier and more scalable than direct. Also, we heard that publishers with complex businesses that span multiple properties and media types (display, video, audio) require methods to centralize large amounts of data to make better business decisions around their direct businesses.
Netflix Will Change CTV
Premium publishers are eager to see how the game will change when streaming giant Netflix enters the CTV advertising sphere. Netflix launching ads could be the catalyst for CTV fully realizing its advertiser potential. Its presence could also bolster standards for ad measurements for both new and veteran players, allowing the industry to scale to new heights. However, that's not to say that measurement problems won't continue to exist for CTV.
Advertisers with linear type budgets are still looking for more traditional ad measurement methods, but most of those don't yet apply to CTV. Furthermore, identifying inventory value and preventing fraud remains a challenging pain point. Though audiences are demonstrably shifting toward CTV, linear advertisers aren't rushing to follow suit because they can't be confident in its long-term value just yet.
Thank you to Beeler.Tech for hosting this insightful and empowering event. DV will continue to keep an eye on these trends, as well as any others that might be top-of-mind for publishers. Whether your ad inventory is sold directly, programmatically, or anywhere in between, we're here to help you do business as quickly, effectively, and profitably as possible.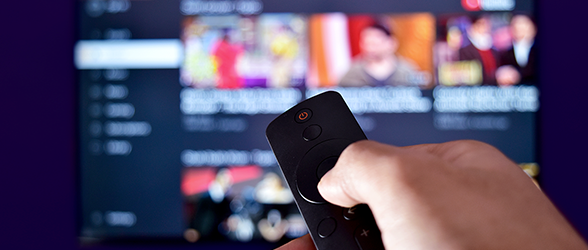 Measurement Opportunities for Publishers in the Rising CTV Industry
Read More
Schedule a demo today to learn more about how DV is working to help publishers grow their direct business with DV Publisher Suite.