Earlier this month DoubleVerify had the pleasure of attending the AdMonsters Ops 2022 conference in vibrant New York City. This action-packed event featured dozens of insightful sessions spread over six different tracks–including data, programmatic, video and CTV. The DV Publisher Team enjoyed plenty of thoughtful discourse and conversations with our friends and clients in the AdMonsters community.
Keynote speakers included Kerel Cooper of Group Black and an all-star panel representing Insider Inc, Leaf Group, Media Monks, and Big Token, as well as many other informative discussions and presentations.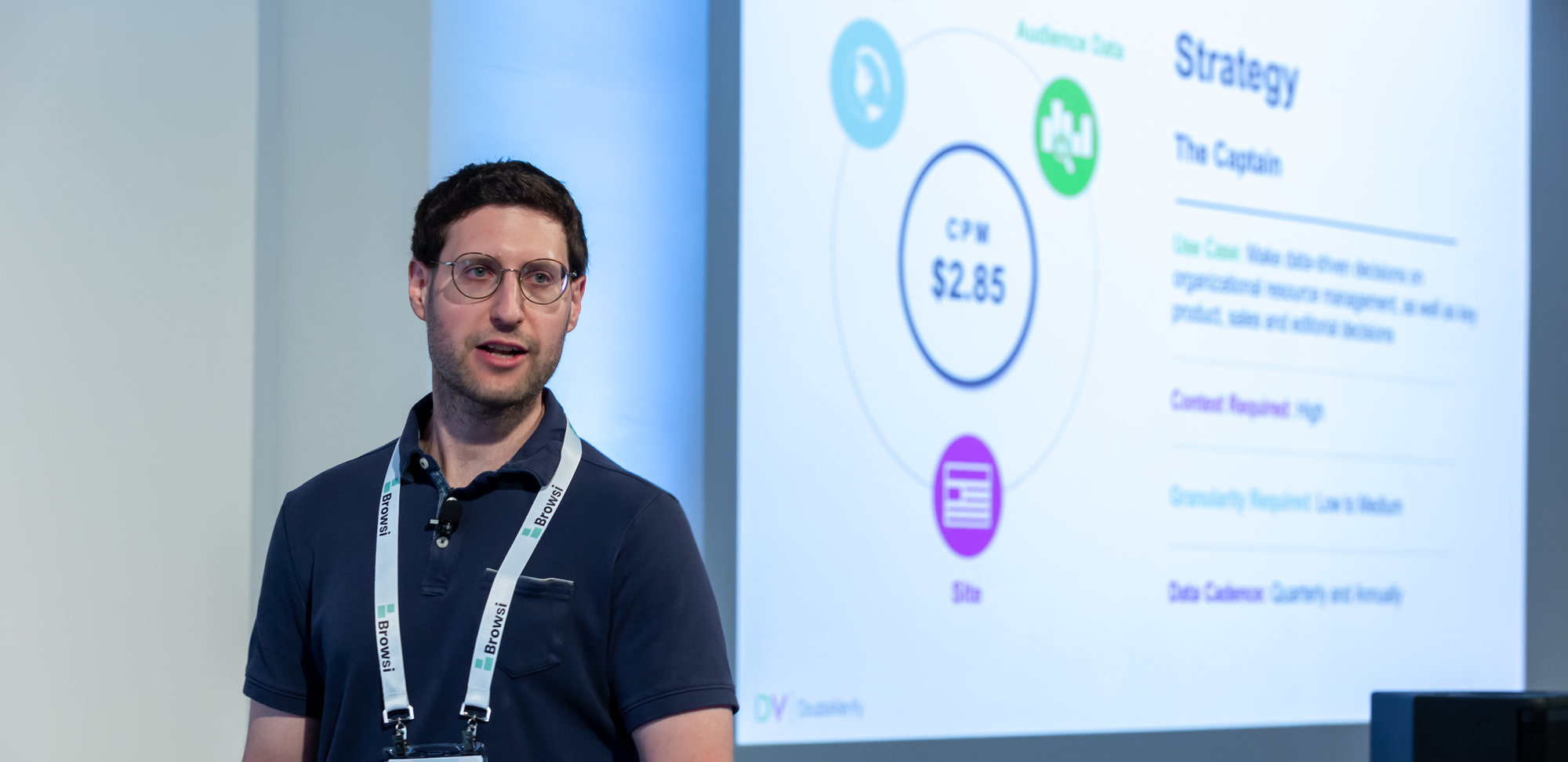 Putting Programmatic Data Into Perspective for the Entire Organization
DV's Aron Schatz held a presentation in the Programmania track regarding how teams can provide needed context around programmatic data. Individuals working in yield management, sales, account management, engineering and the C-suite, among others, all benefit from programmatic insights. However, they do so with very different sets of goals, technical knowledge and time frames in mind. That makes organizing and translating this data a vital skill for those closest to this data.
Thank you to AdMonsters for their help in welcoming our team and organizing the event! Our team enjoyed the opportunity to connect with everyone in person while learning from the skilled cast of speakers. Please contact us to get the slides from Aron's session or to discuss how DV Publisher Suite can help your organization.