Valuable video inventory is constantly threatened by ad delivery issues related to broken creatives, latency and complex demand chains. With some publishers reporting that up to 30% of video ads fail to deliver, there are substantial revenue opportunities for teams that are able to quickly remediate these issues. However, remediating video ad failures is challenging for publishers for a number of reasons including lack of resources, technical expertise, and transparency into a complex delivery chain.
Optimize video delivery with full transparency
Today's launch of the Video Demand Graph in DV Publisher Suite makes the process of identifying and reducing video ad failure easier for premium publishers. The Video Demand Graph gives DVPS users full transparency into the entire video delivery chain. By analyzing failed video creatives, publishers can understand where the failures occurred, the reasons why they occurred, and the total impact of these failures.
Partner Optimization
Identify partners with high failure rates and remove the partner from the delivery chain altogether in order to optimize toward better performing partners.
Targeting Adjustments
Pinpoint failure due to specific media file types not being supported by the device (ie. VPAID-only creatives being requested from mobile apps) on direct campaigns and change the targeting of the inventory and/or contact the advertiser to ask them to use non-VPAID fallbacks to improve play rate.
Long Demand Chains
Contact buyers with long delivery chains for particular campaigns that are resulting in extreme latency and eventual ad failure to resolve the issue.
Using the Video Demand Graph
For publishers using the DV Video OmniTags, the Video Demand Graph is now available under the Video tab in Inventory Quality. Click here for more information on activating DV Video OmniTags.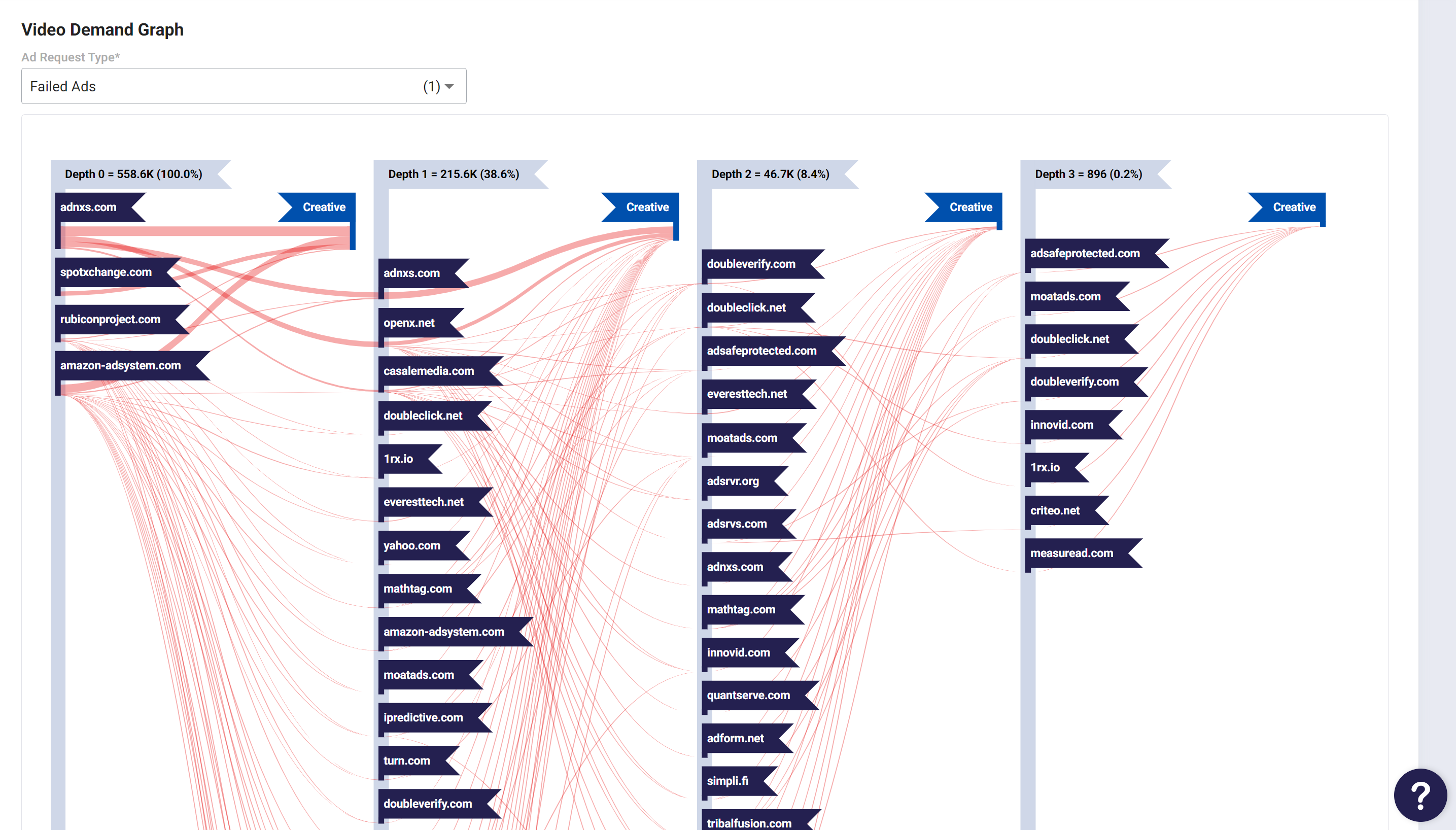 The DV Publisher Team is excited to see how publishers will use this data to improve ad delivery and optimize yield. Contact us to learn more about how DV Publisher Suite can help you get the most out of your video inventory.