Dashboards bring your data to life and tell stories that help you communicate, answer deeper questions, and make data-driven decisions. There are many different ways that you can approach analyzing your digital advertising data in ProgrammaticIQ. You can start from scratch creating your own custom Reports or Dashboards—but sometimes you want insights fast. We've been keeping an eye on the most common Cards and Dashboards that publishers create and wanted to make these insights available to all of our customers.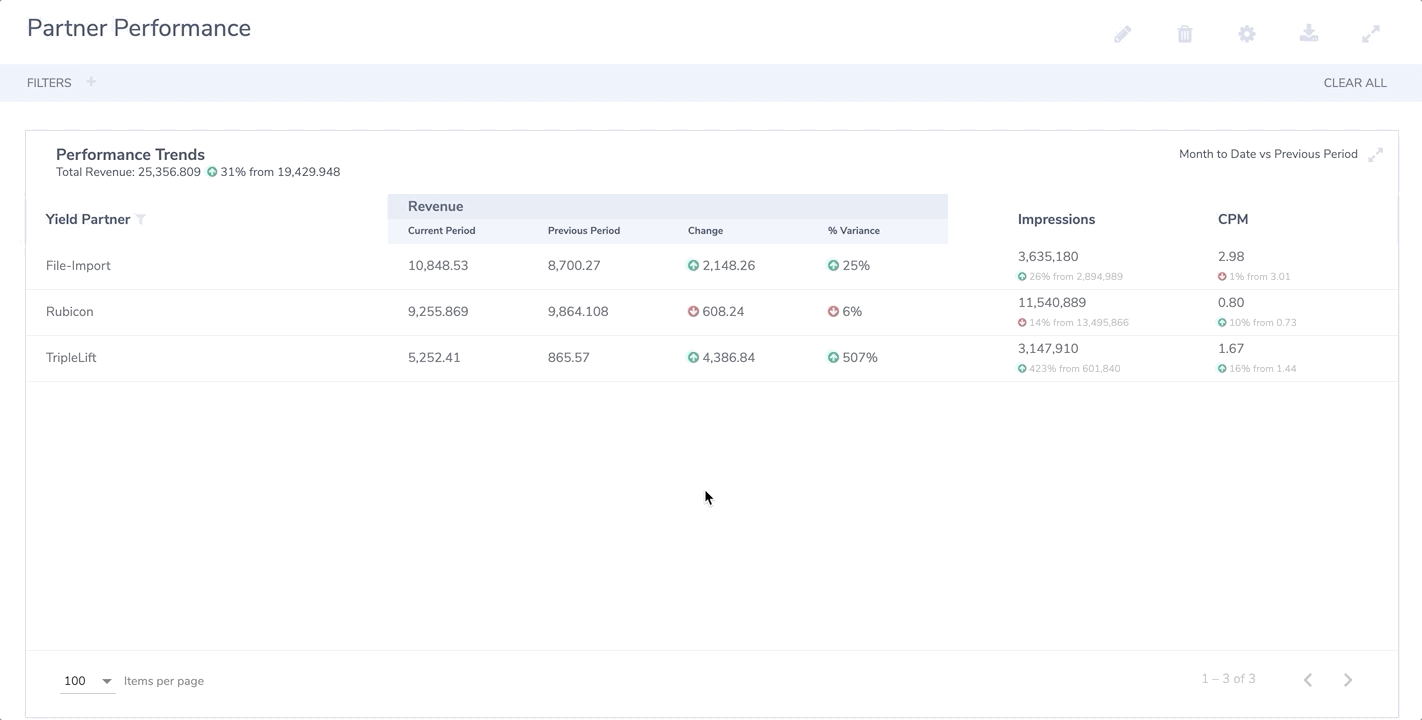 Insights meets instantaneous
That's why we've added a new way for you to create Dashboards. Introducing ProgrammaticIQ Dashboard Templates. Templates allow you to immediately add and populate a Dashboard with just a few clicks. Our templates are configured based on best practices giving you valuable insights for your yield optimization.
Create dashboards using the PIQ templates that we have put together for you, or create one from scratch. Either way, all dashboards are completely customizable. Once a dashboard is created using a template, it will behave like any other dashboard, in that you may edit any element of it.
Templates can also give you a foundation that you can build on. Once a Dashboard has been created with a template, you can still customize by tweaking the included Cards or adding new visualizations. You don't need to be an analytics expert to get access to valuable insights in your programmatic data.
Now Available: The Partner Performance Template
"A picture is worth 1,000 words." That's why we are excited to announce the first Dashboard Template: the Partner Performance Dashboard.
The Partner Performance Dashboard is based on some of the most common visualizations we've seen our customers utilizing. This is a great Dashboard for ad operations to quickly see how all their demand partners are performing.
Quickly see:
Daily revenue and CPM by demand partner
Month over month performance trends
Areas where you might need to optimize.
The Partner Performance Dashboard will populate your visualizations with just a few clicks.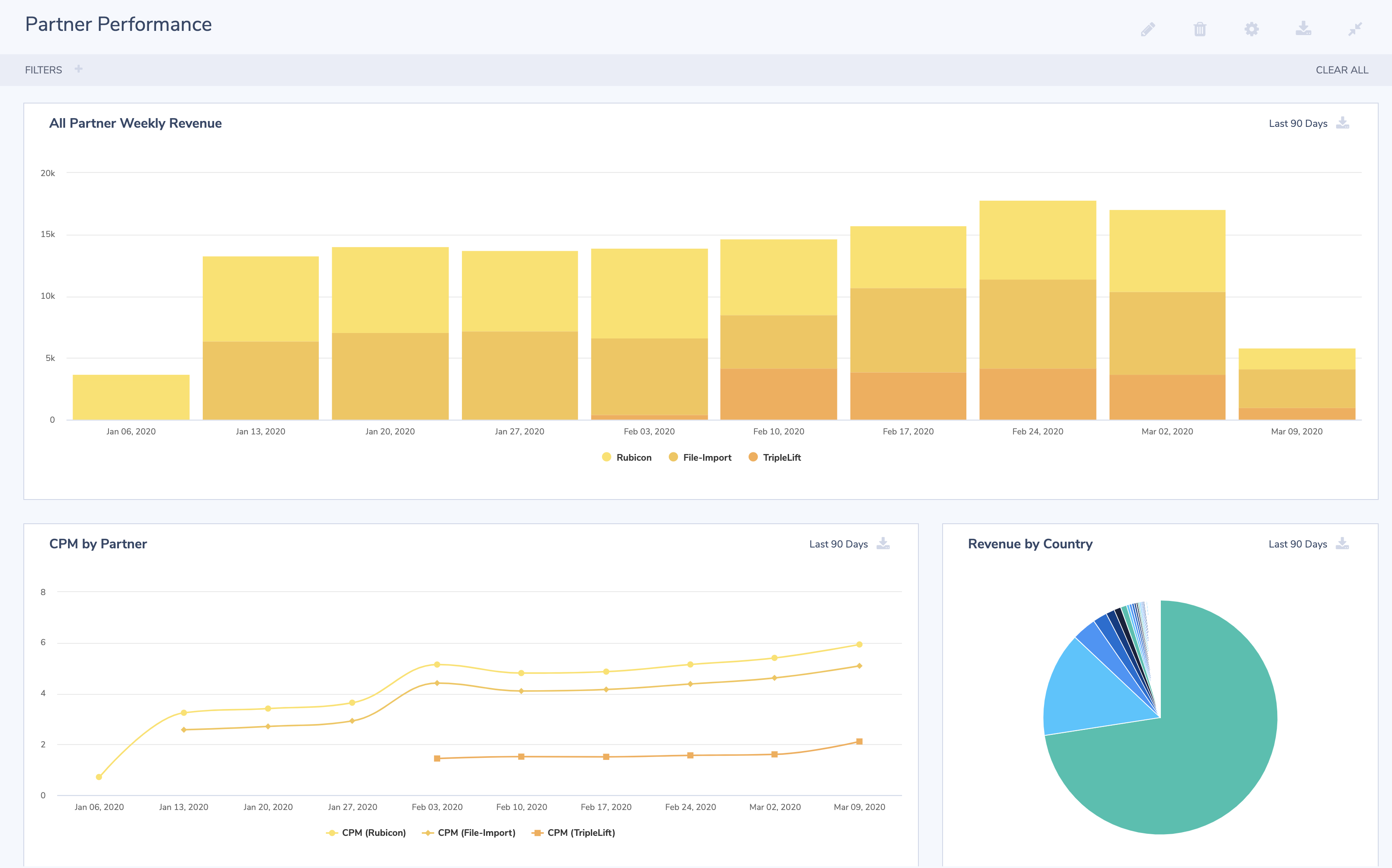 How to Use Templates
To create a Dashboard using a template:

1. Navigate to your Dashboards.
Click 'Dashboards' in your navigation bar.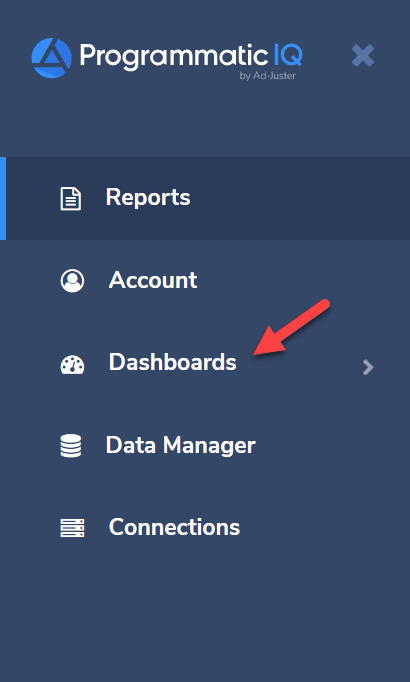 2. Add a new Dashboard & select your template.
Click the blue '+' to create a new Dashboard.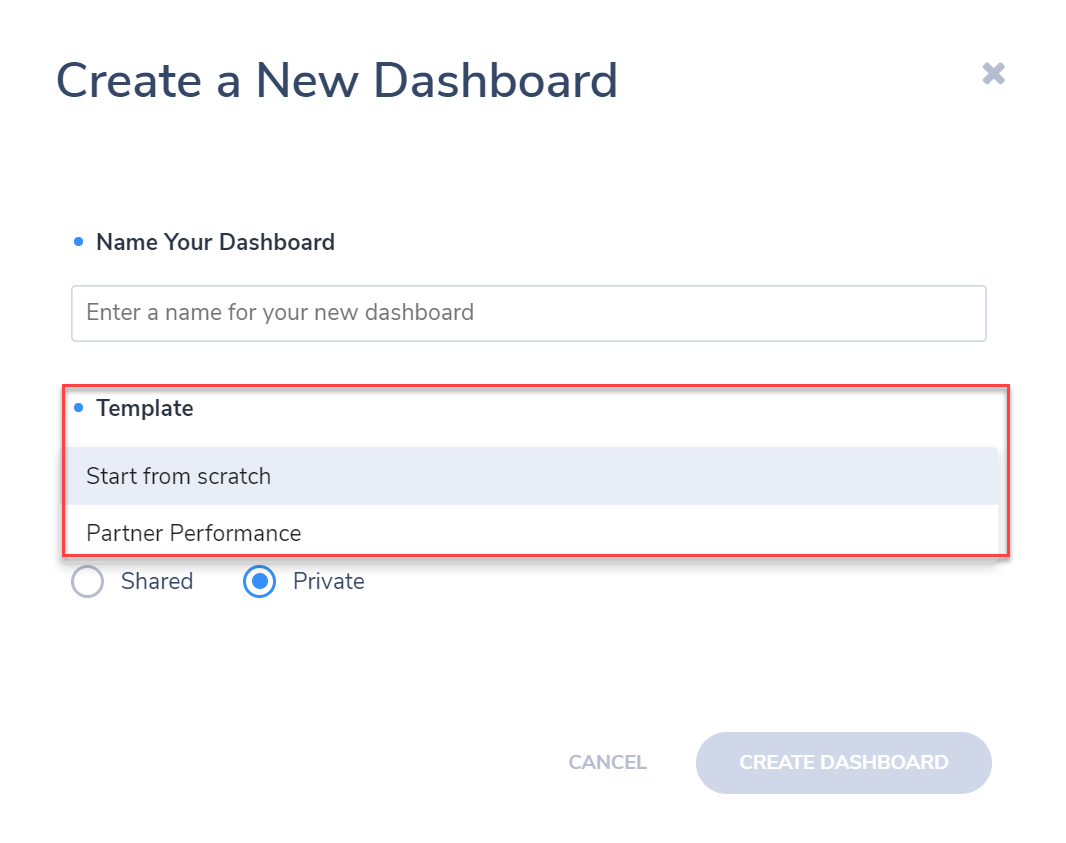 3. Select your Data Set.
Choose which Data Set you want to populate the Cards on your Dashboard.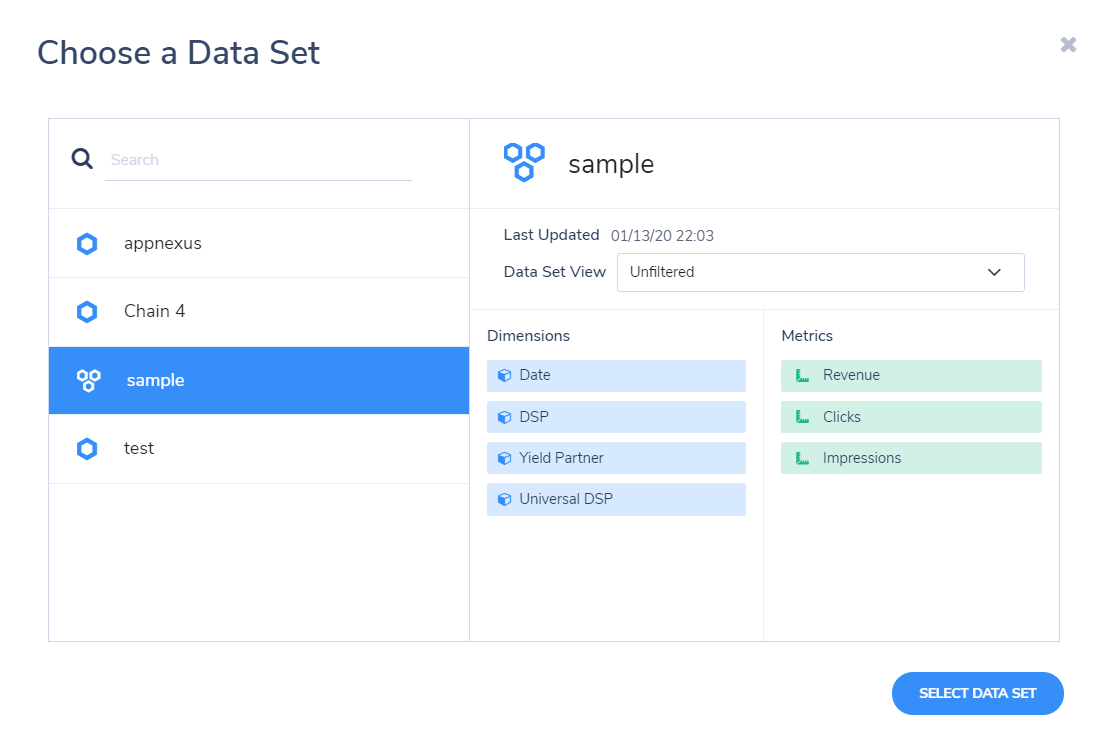 That's it! Your Dashboard is instantly created.
If you want, you can customize any element of it just like you would a Dashboard that you created from scratch. Learn more here (help desk article).
Take advantage of the Parter Performance Dashboard today
The Partner Performance template allows you to, in just a few clicks, set up a full dashboard that provides immediate insights into how your partners are performing. Keep an eye out for additional templates that will address different areas of your programmatic business. Have a template you'd like to see? Let us know!