Last week, DV and Ad-Juster were happy to sponsor the virtual DigiAdvertising mini-conference hosted by World Forum Disrupt. With our team working towards an exciting publisher product launch, it was invaluable for us to share our vision and hear so much fantastic feedback.
Thank you to all of the great speakers including Reena Mehta from Fox, Sara Badler of DotDash, Brian Berner from Spotify, as well as Michael Liss and Amanda Gomez from the New York Post. We were glad to play a role in facilitating important conversations and it was great to hear all of the fresh perspectives.
There were plenty of highlights during the mini-conference, but here are a few of our favorite insights aimed at helping publishers do more with their data.
Data Driven Video Optimization
Pieter Mees, Vice President of Video & Publisher Products at DoubleVerify, delivered an informative keynote presentation on publisher video optimization. Through his work with both buy-side and sell-side partners, Pieter has learned that publishers are missing out on as much as 30% of video-based revenue due to various UX, latency and deliverability issues.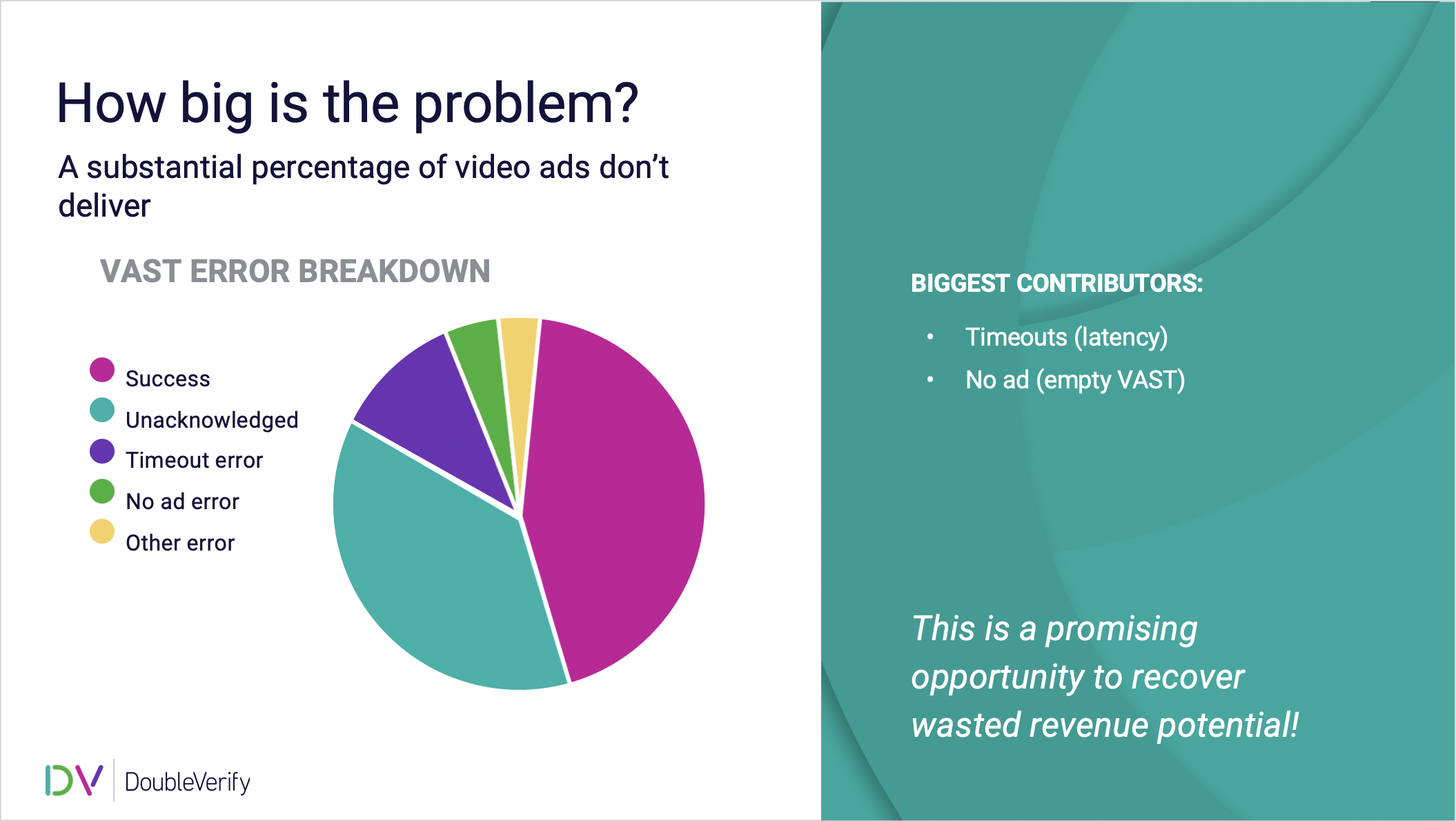 Pieter's data-driven approach highlighted some key actions that publishers can begin to undertake to optimize video campaigns and regain lost revenue. His presentation included case studies and examples of how proper attention to these issues can have a crucial impact on a publisher's video-based strategy.

Publisher Empowerment Through Media Quality
Reena Mehta, Senior Director, Digital Ad Operations for Sports & Entertainment at Fox was joined by DoubleVerify's Steven Woolway for a fireside chat about how publishers can navigate today's landscape. Through efforts to define media quality measurement and examine how it affects the digital advertising ecosystem, the pair picked out some best practices for ad ops teams trying to improve yield and relationships with brands.
Whether it's about fraud, viewability, brand suitability, geographic concerns, or all of the above, publishers have an opportunity to be proactive about media quality measurement with their various partners. In turn, verification companies and brands can make use of increased communication to better understand and address publisher issues.
If you're interested in catching the recorded presentations that our team participated in, you can view them here.
Do you have an idea for a future event or topic that you'd love to hear more about? Let us know, we'd love to stay connected!