The Definitive Standard in Data + Analytics for Publishers

The top ten demand partners in programmatic advertising, alone, generate more than $84 billion in revenues every year. But publishers often lack visibility into how well they are leveraging these partners due to inconsistent or missing data—impeding their ability to optimize the yield from programmatic advertising and meet their revenue goals. Now we are putting more power in publishers' hands with a new scorecard that ranks how effectively demand partners provide the data publishers need.
This first Ad-Juster Programmatic Scorecard evaluates the top ten demand partners in programmatic advertising, as measured by revenue and adoption, on how well they meet a set of Minimum Viable Reporting (MVR) standards. These MVR standards represent the essential data needs that publishers require to effectively grow their business. Ranked on the MVR metrics, only four of the demand partners evaluated scored higher than 80% on the scorecard: Google at 89%, AppNexus at 86%, Rubicon at 84%, and OpenX at 81%.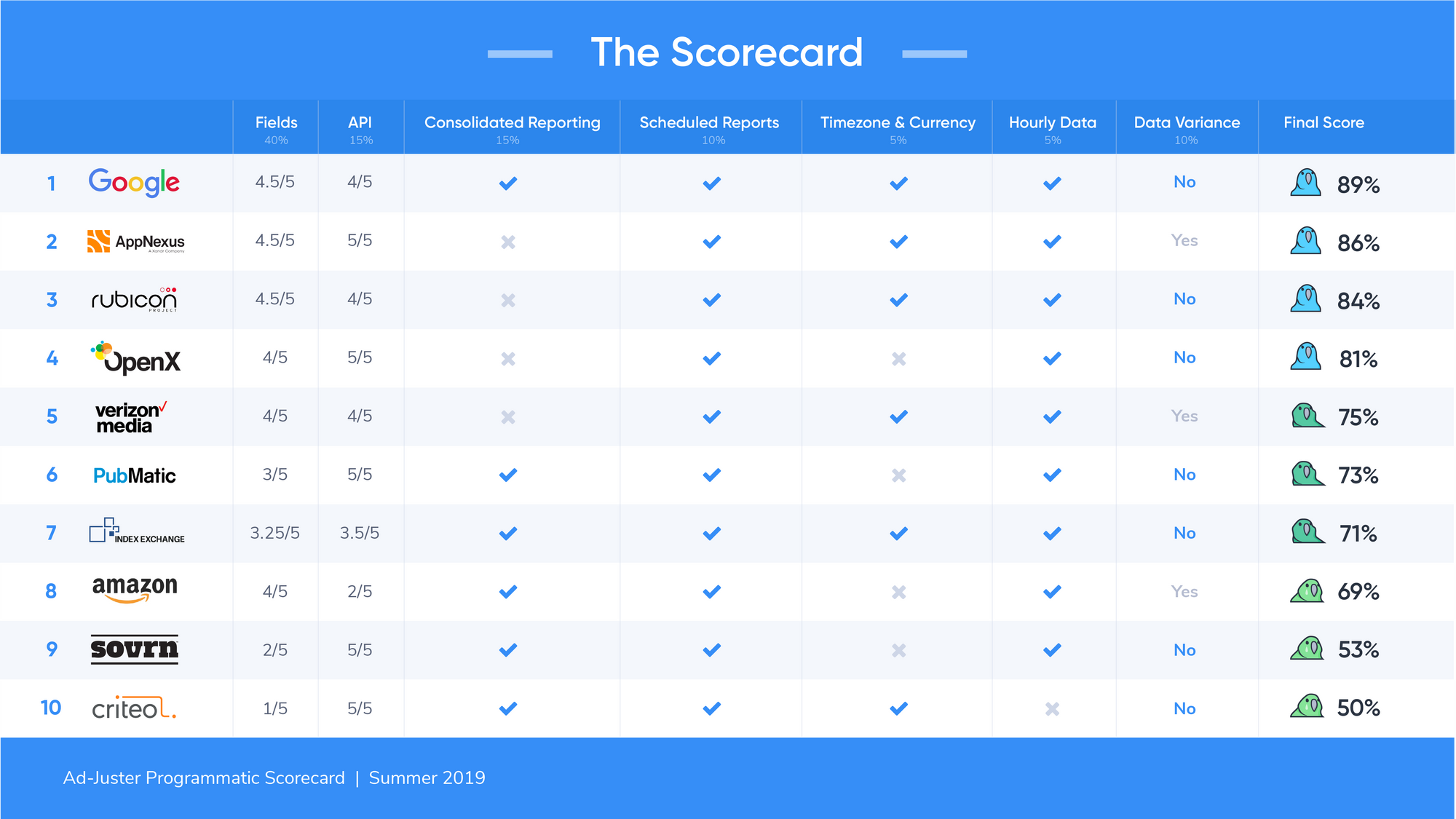 We developed the MVR standards through 10 years of work with more than 100 top-tier publishers. The Programmatic Scorecard evaluates how well programmatic demand partners meet the MVR standards on seven data-related categories. These include any variances in data between a vendor's user interface and API, as well as the availability of:
Core data fields
A public API
Consolidated reporting
Scheduled reporting
Time-zone and currency settings
Real-time and hourly data